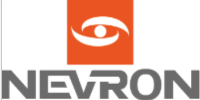 About Nevron Software LLC:
Founded in 1998, Nevron Software is specialized in the development of premium presentation layer and data visualization components for .NET based technologies. For over a decade, Nevron has been recognized as a leading vendor of advanced Charting, Diagramming and Data Visualization solutions for Microsoft Technologies. Nowadays, Nevron is also the driver of one of the biggest innovations in the .NET world - Nevron Open Vision (NOV).
Address:
501 Silverside Rd. Suite 105 Wilmington, DE 19809, USA
Nevron Software LLC Website
Nevron Software LLC LinkedIn Page
Nevron Software LLC Facebook Page
nevron-software-llc Products
Search
Products

Categories
Filter within
search results
Compare Products
Select up to three two products to compare by clicking on the compare icon () of each product.
{{compareToolModel.Error}}
Now comparing:
{{product.ProductName | createSubstring:25}}
X
Compare Now