Expert Profile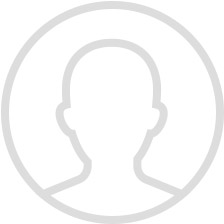 Sumit Chakole
India
I am an Android developer with 5 years of experience in Native & Hybrid Android app developement
Expertise
Mobile |
Payment |
Cross Platform Frameworks |
AB Testing |
Crash and Bug Reporting |
Mobile Engagement |
App and Beta Testing
Languages
English Proficiency:
Business
Overview
I am primarily a Android developer with 5 years of development experience in various technologies in Mobility. I have started a enterprise after 3 years of experience in a MNC. Being a part of MNC and my own startup named Tarkashilpa Technologies (www.tarkashilpa.com) I worked on various mobile technologies in variety of business segments.
Activities
| Activity | Date | Points |
| --- | --- | --- |
| Registered as a DiscoverSDK expert. | 9/20/2016 9:25:42 AM | 20 |
Compare Products
Select up to three two products to compare by clicking on the compare icon () of each product.
{{compareToolModel.Error}}
Now comparing:
{{product.ProductName | createSubstring:25}}
X
Compare Now