Expert Profile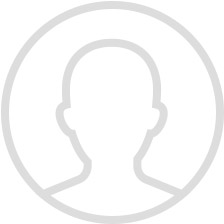 John Griffin
Spain
Fleksy is the award-winning world-class keyboard for mobile devices
Expertise
Mobile |
Ad Networks |
Data Hubs
Languages
English Proficiency:
Fluent
Overview
What is Fleksy Keyboard SDK? Fleksy is a world-class virtual keyboard for iOS and Android. Serving millions of users around the globe every second of every day, Fleksy holds the Guinness Book of World Records as the fastest keyboard in the world and is the best option when privacy matters. Unlike most other keyboards, Fleksy's AI algorithm is crazy small, 2-4MB, so we are able to localize it on your device, ensuring that your typing data is never sent to the cloud or stored anywhere. What is the Fleksy SDK? The Fleksy SDK is our Software Development Kit that can be customized to suit a number of growing business needs! Fleksy owns all of its IP, giving us the freedom to explore endless possibilities with you. Businesses have used Fleksy for many different reasons. You will find examples from various industries we've worked in below. (Due to NDA's Fleksy cannot disclose specific company names) Whitelabel Keyboard - Customize Companies that require a white-labeled keyboard come to Fleksy for its top-tier typing experience and ability to customize the look and feel, to fit their brand. Top players in the mobile gaming industry love Fleksy for its fun colors, unique sounds, and alluring fonts that work together to create a fully immersive experience for their users. Gesture typing and superb next-word and emoji predictions are a huge plus too! Government - Privacy Governments were struggling with how to protect their employees typing data on mobile government-issued smartphones until they found Fleksy! Privacy is essential for governments and it's part of Fleksy's core focus. This is why Governments choose to reduce the risk by making Fleksy the default keyboard on all government-issued mobile devices. Healthcare - Collect Anonymized Typing Data Healthcare giants use Fleksy's SDK to help them conduct better research with anonymized patient typing data. As the text-input method, Fleksy is able to monitor the typing behaviors while users type, in order to help healthcare companies detect and monitor neurological diseases in patients, years before it's too late. Cybersecurity - Protect Data & Secure Data leaks present a huge concern, with over 29% of data leaks due to human error. As a result, Cybersecurity companies use Fleksy's SDK to expand their product offering, enabling them to offer protection from employee data leaks on company-issued mobile devices. Fleksy's SDK monitors whatever is deemed "sensitive data" and block or alerts an administrator when an employee is deemed "high risk". Parental Control - Protect Children Kids are constantly exposed to malicious online behavior. Parental Control companies are using Fleksy's SDK to offer parents peace of mind in knowing their kids are safe when they use their smartphones. Fleksy's SDK blocks keywords at the keyboard level, protecting children from pornographic content as well as monitoring and alerting parents or guardians when cyberbullying, sexting or signs of depression are detected.
Activities
| Activity | Date | Points |
| --- | --- | --- |
| Registered as a DiscoverSDK expert. | 12/9/2020 11:03:36 AM | 20 |
Compare Products
Select up to three two products to compare by clicking on the compare icon () of each product.
{{compareToolModel.Error}}
Now comparing:
{{product.ProductName | createSubstring:25}}
X
Compare Now