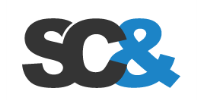 About SCAND:
SCAND is a software consulting and development company that provides a wide range of IT outsourcing services. Our mission is to help businesses cut down their software development and related costs and speed-up their products' entry to the market.
Address:
8b/1-520 Fabritsiusa str., 220007 Minsk, Belarus
Number of employees:
~500
SCAND Website
SCAND Twitter
SCAND LinkedIn Page
SCAND Facebook Page
scand Products
Search
Products

Categories
Filter within
search results
Compare Products
Select up to three two products to compare by clicking on the compare icon () of each product.
{{compareToolModel.Error}}
Now comparing:
{{product.ProductName | createSubstring:25}}
X
Compare Now