About Ensighten:
Ensighten, the global leader in omni-channel data and tag management, is changing the face of digital marketing by transforming the way enterprises collect, own and act on their customer data across all marketing channels and devices. The Ensighten Open Marketing Platform enables enterprises to achieve true one-to-one personalization, accelerate the execution and optimization of their marketing initiatives and deliver superior user experiences.
Address:
1741 Technology Drive, Suite 500 San Jose, CA 95110
Ensighten Website
ensighten Products
Search
Products

Categories
Filter within
search results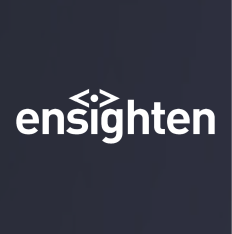 Compare Products
Select up to three two products to compare by clicking on the compare icon () of each product.
{{compareToolModel.Error}}
Now comparing:
{{product.ProductName | createSubstring:25}}
X
Compare Now