---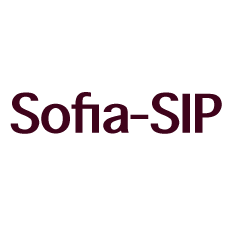 What is it all about?
Sofia-SIP is an open-source SIP User-Agent library, compliant with the IETF RFC3261 specification (see the feature table). It can be used as a building block for SIP client software for uses such as VoIP, IM, and many other real-time and person-to-person communication services. The primary target platform for Sofia-SIP is GNU/Linux. Sofia-SIP is based on a SIP stack developed at the Nokia Research Center. Sofia-SIP is licensed under the LGPL.
Key Features
* Sofia-SIP implementation follows RFC3261 and related key RFCs. INFO, UPDATE and REFER methods are supported. * Also supported is SIMPLE presence and instant messaging, with the MESSAGE, SUBSCRIBE/NOTIFY and PUBLISH methods. * Features such as early sessions, provisional responses, early media, caller preferences and session timers are included. Full set of transports, including both TCP and UDP over either IPv4 or IPv6, is supported.
Compare Products
Select up to three two products to compare by clicking on the compare icon () of each product.
{{compareToolModel.Error}}
Now comparing:
{{product.ProductName | createSubstring:25}}
X
Compare Now