---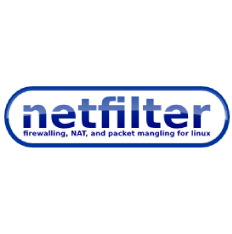 libnetfilter
libnetfilter_acct is the userspace library providing interface to exte
Helps with:
IPv4 and IPv6
Similar to:



More...
What is it all about?
libnfnetlink is the low-level library for netfilter related kernel/userspace communication. It provides a generic messaging infrastructure for in-kernel netfilter subsystems (such as nfnetlink_log, nfnetlink_queue, nfnetlink_conntrack) and their respective users and/or management tools in userspace.

This library is not meant as a public API for application developers. It is only used by other netfilter.org projects, such as libnetfilter_log, libnetfilter_queue or libnetfilter_conntrack
Compare Products
Select up to three two products to compare by clicking on the compare icon () of each product.
{{compareToolModel.Error}}
Now comparing:
{{product.ProductName | createSubstring:25}}
X
Compare Now