---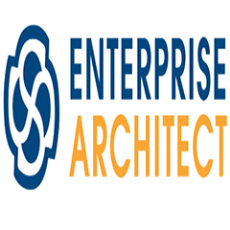 Enterprise Architect
Enrich your analysis, design and development processes today!
Helps with:
Application Modeling
Similar to:

More...
Languages:
C
CPP
Java
VB.NET
Python
Java Script
Other
What is it all about?
Enterprise Architect is an exceptional tool with high end capabilities and a rich set of features to help manage information and innovate in today's complex and demanding environment. At a price significantly lower than competing tools, Enterprise Architect offers you, your team and your company the opportunity to leverage high end modeling and construction features at a team friendly price.
Key Features
* Enterprise Architect is a multi-user, graphical tool designed to help your teams build robust and maintainable systems. * Featuring a high-performance model repository, Enterprise Architect easily accommodates large teams sharing the same view of the enterprise. With tightly integrated version control capabilities, Enterprise Architect also allows globally distributed teams to collaborate effectively on shared projects. * Take control of your simulations by using Effects to manipulate variables and perform calculations at specific times during a simulation. * Experiment with different choices and make changes to your simulation in a risk averse environment. * Enterprise Architect provides complete traceability from requirements, analysis and design models, through to implementation and deployment.
Compare Products
Select up to three two products to compare by clicking on the compare icon () of each product.
{{compareToolModel.Error}}
Now comparing:
{{product.ProductName | createSubstring:25}}
X
Compare Now