---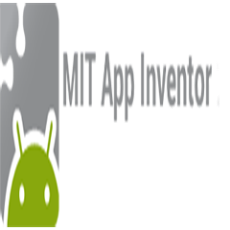 AppInventor
A visual, blocks language for building applications.
Helps with:
Application Modeling
Similar to:

More...
Languages:
C
CPP
Java
VB.NET
Python
Java Script
Other
What is it all about?
MIT App Intext-based coding into visual, drag-and-drop building ventor is an innovative beginner's introduction to programming and app creation that transforms the complex language of blocks. The simple graphical interface grants even an inexperienced novice the ability to create a basic, fully functional app within an hour or less.
Key Features
* App Inventor is a cloud-based tool, which means you can build apps right in your web browser. * App Inventor consists of the Designer and the Blocks Editor. * Design the App's User Interface by arranging both on- and off-screen components. * Program the app's behavior by putting blocks together.
Compare Products
Select up to three two products to compare by clicking on the compare icon () of each product.
{{compareToolModel.Error}}
Now comparing:
{{product.ProductName | createSubstring:25}}
X
Compare Now