Expert Profile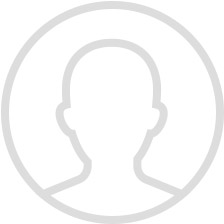 Connor Paddon
Canada
Front end developer, currently CEO @OnSched
Expertise
Multimedia |
Frameworks |
GUI |
Web |
Controls |
JavaScript |
Email |
Scraping
Languages
English Proficiency:
Fluent
Overview
Helping marketplaces / aggregators 3x cost per lead, by replacing lead forms with set appointments. Here are a few things you might like to know about me: ► My first acquisition was primarily driven by inventing the "instant quote tool", changing the SEO industry by taking inputs from business owners (keywords, domain age etc) enriching it through various API's and calculating an estimated SEO cost in real time. Check it out here: Http://www.Paddon.co/IQT ► Incredibly passionate about what I do. Data, conversion rate optimization, and SEO are the three things that drive what I do, for now. ► Extensive experience across B2B and B2C growth marketing / "hack and ship it" combined with enterprise sales development and 7 years of dev / product experience has led to a strong understanding of how products are built, launched, sold and maintained. Reach out, let's talk.
Activities
| Activity | Date | Points |
| --- | --- | --- |
| Registered as a DiscoverSDK expert. | 6/17/2018 11:01:34 PM | 20 |
Compare Products
Select up to three two products to compare by clicking on the compare icon () of each product.
{{compareToolModel.Error}}
Now comparing:
{{product.ProductName | createSubstring:25}}
X
Compare Now