Expert Profile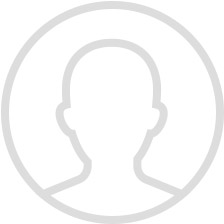 Sergio Rabin
Argentina
Iot Sensors, IoT controls, Data Processing, IoT Modules, IoT Custom designes
Expertise
Hardware and RT |
Sensors |
IOT
Languages
English Proficiency:
Fluent
Overview
We develop IoT Modules based on Silabs ARM wireless microcontrollers. We provide end to end IoT wireless and wired Solutions. We provide embedded systems, hardware and software solution specially for industrial companies. Our team works in IoT solutions since the very first days of the existence of mobile internet by 2004. Our multidisciplinary team solves sensing processing and system interaction. We can provide different solutions that fit you exact need from basic modules to highly complex solution.
Activities
| Activity | Date | Points |
| --- | --- | --- |
| Registered as a DiscoverSDK expert. | 1/19/2018 5:20:02 PM | 20 |
Compare Products
Select up to three two products to compare by clicking on the compare icon () of each product.
{{compareToolModel.Error}}
Now comparing:
{{product.ProductName | createSubstring:25}}
X
Compare Now