Expert Profile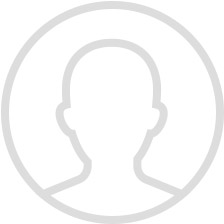 Wayne Allen
United States
Practical Agile Software Development
Expertise
GUI |
Data Handling |
Web |
Dev Tools |
Reporting |
Toolkits and HTTP |
JavaScript |
PHP |
Email |
Database Libraries |
Database Servers |
XML |
JSON |
Data Binding |
General Parsers |
Serialization |
Text Handling |
Regular Expressions |
Logging Libraries |
Testing Frameworks |
Spelling |
Web Controls |
Configuration Files |
PDF |
Scraping |
Integrated Development Environments |
Build Automation |
Version Control |
Application Lifetime Management |
Bug Tracking |
Text Editors |
WYSIWYG Tools |
Code Review Tools |
Web Frameworks |
Website Builders Tools |
Test Automation |
Application Modeling |
Design Tools |
Debugging - General |
DevOp Tools |
Key Value and Tuple Store
Languages
English Proficiency:
Fluent
Overview
My purpose is to help organizations build software better. That means working with people to combine in-house knowledge with my expertise to transform groups into high performance teams. I began my professional IT career in 1987 and I have been involved in both small and large solutions for the public and private sectors. As an early adopter of Agile methods, I have been pushing the original boundaries of Agile by meeting the real needs of the business world in the trenches. The core of my approach is "Your software development process must support the people and goals of the project and organization."​ I have helped define realistic customer roles as well as integrating QA, UI Design, Database Administration and Project Management into agile teams all with a focus on the practical over the theoretical.
Activities
| Activity | Date | Points |
| --- | --- | --- |
| Registered as a DiscoverSDK expert. | 5/23/2017 7:29:29 PM | 20 |
Compare Products
Select up to three two products to compare by clicking on the compare icon () of each product.
{{compareToolModel.Error}}
Now comparing:
{{product.ProductName | createSubstring:25}}
X
Compare Now