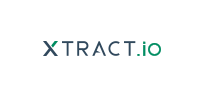 About Xtract.io:
Get actionable data with our data extraction and preparation solutions. 5billion records aggregated from web pages and data sources.
Address:
48 Wall Street, 11th floor, NY 10005, USA
Number of employees:
~1000
Xtract.io Website
Xtract.io LinkedIn Page
Xtract.io Facebook Page
xtract.io Products
Search
Products

Categories
Filter within
search results
Compare Products
Select up to three two products to compare by clicking on the compare icon () of each product.
{{compareToolModel.Error}}
Now comparing:
{{product.ProductName | createSubstring:25}}
X
Compare Now