About Xojo:
Xojo, Inc. was founded with the idea that software development should be accessible to anyone. With traditional tools, creating software applications can be a very complicated process, but using Xojo anyone can learn to create high quality, native apps for the web, web-mobile, OS X, Windows, Linux and iOS. Xojo also offers Xojo Cloud, which is easy, secure and maintenance-free web application hosting. The best way to build web apps is now the best way to host them!
Address:
Xojo, Inc. PO Box 162181 Austin, TX 78716
Xojo Website
xojo Products
Search
Products

Categories
Filter within
search results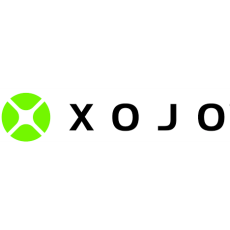 Compare Products
Select up to three two products to compare by clicking on the compare icon () of each product.
{{compareToolModel.Error}}
Now comparing:
{{product.ProductName | createSubstring:25}}
X
Compare Now