About Smartlook:
Smartlook is a qualitative analytics solution for web and mobile helping over 200,000 businesses of all sizes and industries answer the "whys" behind users' actions. Why do users churn, or why aren't they using that feature? Eliminate the guesswork — always-on visitor recordings and heatmaps show real user behavior, while automatic event tracking and conversion funnels reveal trends in behavior. Not just numbers and graphs, Smartlook tells you why users behave the way they do.
Smartlook Website
Smartlook Twitter
Smartlook LinkedIn Page
Smartlook Facebook Page
smartlook Products
Search
Products

Categories
Filter within
search results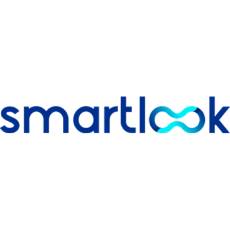 Compare Products
Select up to three two products to compare by clicking on the compare icon () of each product.
{{compareToolModel.Error}}
Now comparing:
{{product.ProductName | createSubstring:25}}
X
Compare Now