About Duo Security:
Duo Security is on a mission to provide advanced security solutions for organizations of all sizes. Duo's innovative technology protects users, data and applications from credential theft and breaches with a focus on streamlined usability. The company was co-founded by CEO Dug Song, a major contributor to the security community, and CTO Jon Oberheide, expert cloud, mobile, and malware security researcher.
Address:
123 North Ashley Street, Suite 200 Ann Arbor, MI 48104
Duo Security Website
duo-security Products
Search
Products

Categories
Filter within
search results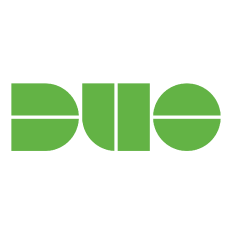 Compare Products
Select up to three two products to compare by clicking on the compare icon () of each product.
{{compareToolModel.Error}}
Now comparing:
{{product.ProductName | createSubstring:25}}
X
Compare Now